We believe in support
as healing as the treatment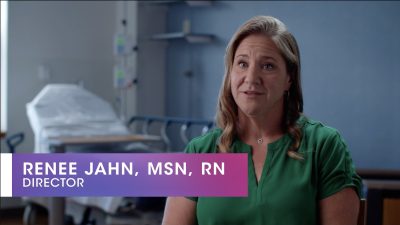 Hear from our team about our approach
At Ellis Medicine, we believe in providing more than just the latest treatments; we believe in supporting you and your family. As a community hospital, we can provide personalized cancer care, right here in your community, with services like palliative care, infusion therapy, counseling, and more.
Thanks to our exclusive partnership with Roswell Park, that personalized care is now backed by nationally recognized cancer experts. Every medical oncology patient at Ellis will have their treatment plan reviewed by Roswell Park physicians. Every patient has access to the latest medicines and clinical trials through Roswell Park.
That means you benefit from a unique approach to cancer care. Nowhere else in the Capital Region can you get the care and attention of a community hospital backed by the lifesaving medical oncology treatments of a National Cancer Institute-designated comprehensive cancer center. It's the best of both worlds because that's what's best for you.